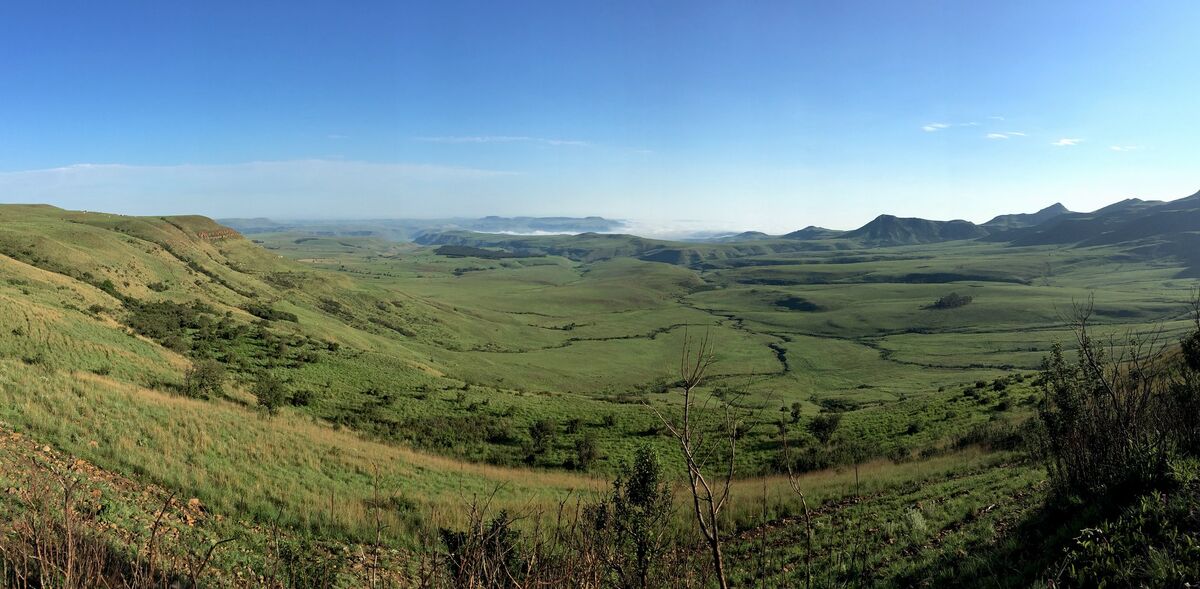 Birding in Wakkerstroom - A Hidden Gem
Take a look in your bird book/app and find South Africa's national bird - the Blue Crane. You will invariably find that some of the pictures/calls were taken at some little village called "Wakkerstroom". Do the same check on the country's other cranes, as well as many of the notoriously difficult larks/pipits, and you will notice the same thing. So what is that makes this small village such a special place for these difficult birds?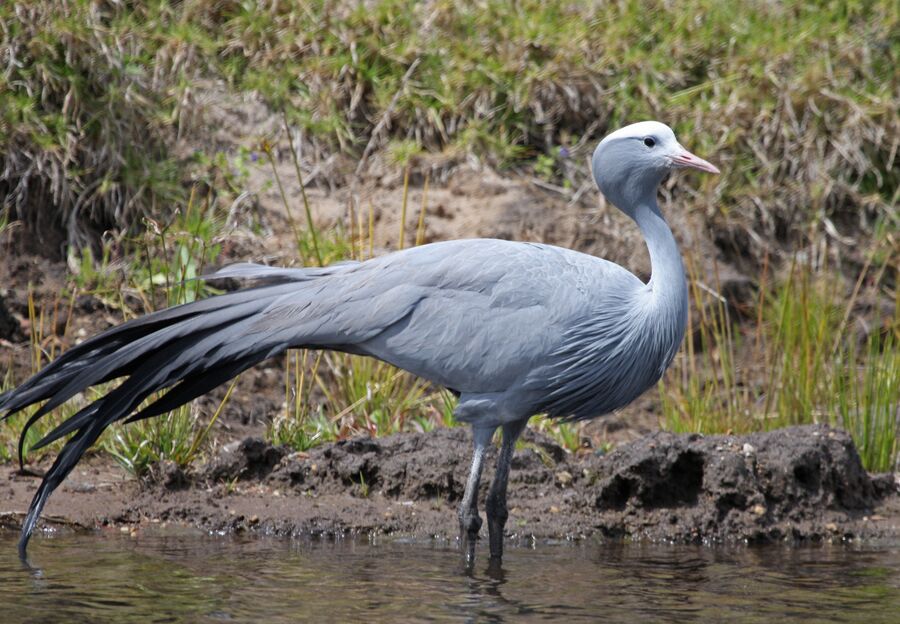 Wakkerstroom is situated on one of the southern hemisphere's largest natural wetlands. Given the globally recognised importance for these diminishing habitats on the natural biodiversity and mitigation of climate change - this already makes Wakkerstroom a hotspot for birders.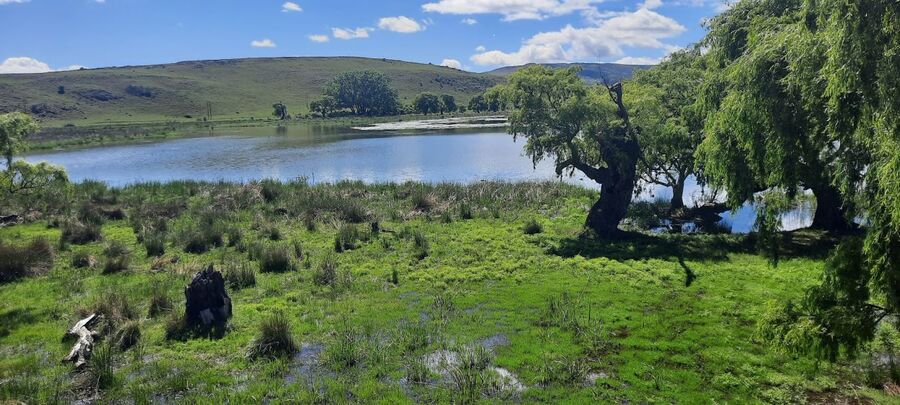 But that's not all… The area surrounding these wetlands make up some of South Africa's (arguably) second most vulnerable habitat - the high altitude grasslands. These grasslands host many rare and endangered birds including a wealth of Cranes, Korhaans, Larks, Pipits and Coursers.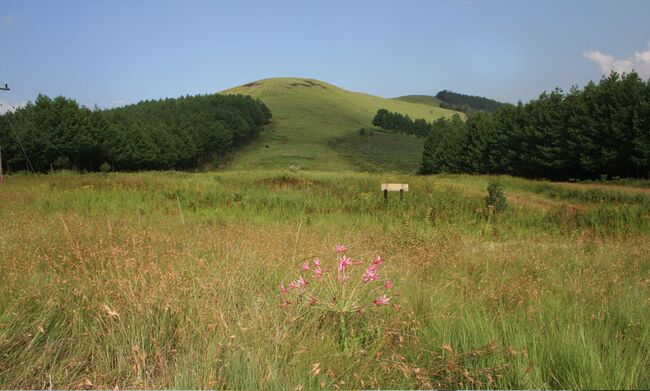 But that's (still) not all… Also in the areas surrounding the Wakkerstroom wetlands, you can find patches of indigenous forest (yet another vulnerable habitat) which open up possibilities for another wide range of variable (and often endangered) birds.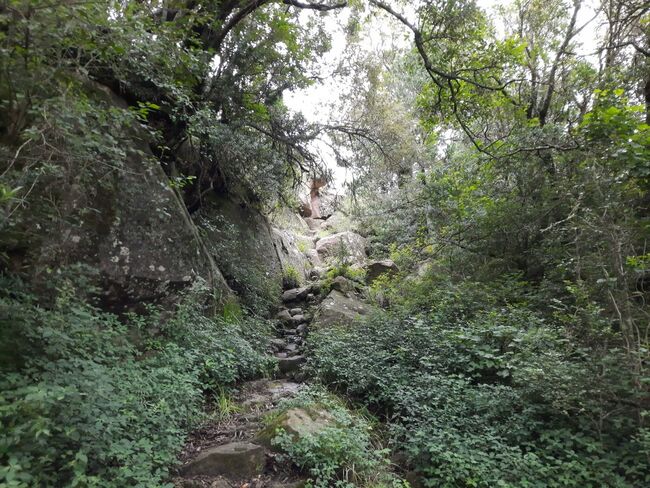 The Wetlands
The Wakkerstroom wetlands are huge - approximately 1000 hectares with considerable natural peat deposits. This wetland area is a protected area that includes 4 separate bird hides, each publicly available. All of this means that a large number of inland water birds can be located in the area.
When arriving in Wakkerstroom, the birding starts as you enter the town via the main bridge over the vlei. From this bridge, you can see a wide variety of swimming birds - the usual suspects are the Red-knobbed Coot, Common Moorhen, Yellow-billed Duck, White-backed Duck, South African Shelduck, Southern Pochard and Little Grebe.
In the reeds on the shore, you will be able to get sightings of many waders and warblers. In the shallow waters, you can find the African Rail, Black Crake, African Swamphen, Grey Heron, Squacco Heron, Reed Cormorant, Black-headed Heron, Black-crowned Night-heron.
The common warblers to look (and listen) out for are the African Yellow Warbler, Lesser Swamp Warbler and Little Rush warbler.
If you are really feeling lucky, you might come across some very rare special birds in these wetlands. Take a chance and look out for the special Red-Chested Flufftail, African Crake, Baillon's Crake and Corn Crake.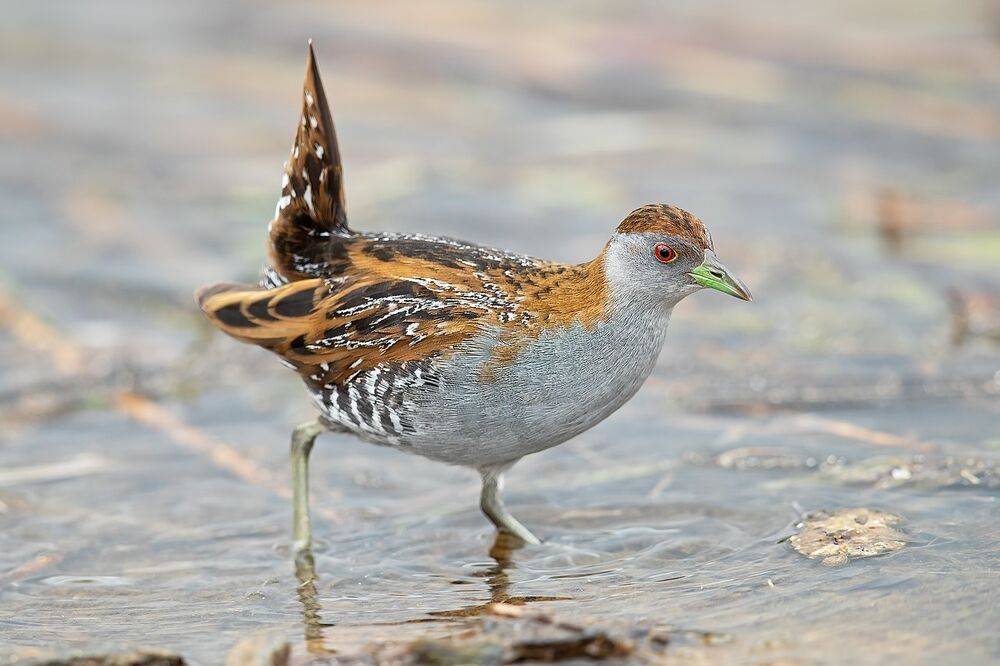 You can also run into a number of Kingfishers in the wetland areas. The kingfishers that you can expect are the Malachite Kingfisher, Pied Kingfisher, Giant Kingfisher and Half-collared Kingfisher - if you are lucky!
A variety of wetland raptors are also present in the area. These include the African Marsh Harrier that nests in the wetland, as well as the African Fish Eagle and Marsh Owl who can be sighted year round. In the summer months, you may be lucky enough to come across a Western Marsh Harrier or Black Harrier.
The Grasslands
The Wakkerstroom Wetlands are a great way to propel your bird-list quickly to 100 birds, but the real draw for special birds are the high-altitude grasslands that surround the Wakkerstroom area. This type of grassland is a dying biome that is being replaced with agriculture and human development and thus plays host to many Vulnerable and Endangered species.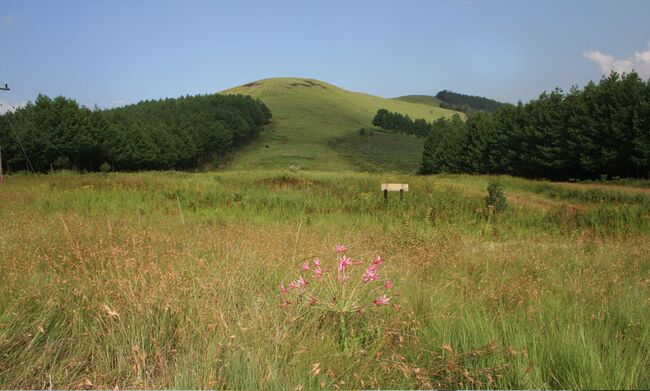 To visit the main grasslands, you have to take a short drive to the farms adjacent to the Wakkerstroom village. Incredibly, driving out of the town in different directions can each bring a different set of birds and birding experience.
We had our most success on the dirt farm roads heading North out of Wakkerstroom towards Daggakraal. This road is surrounded mostly by pastoral farmland and is where we ran into multiple groups of Blue Korhaan, Grey Crowned Cranes and a flock of 23 Blue Cranes. The small watering holes built for the cattle and sheep host large waterbirds including the African Spoonbill and Spur-Winged Goose.
If you continue all the way to Daggakraal, you can connect with (possibly) the rarest bird in the region - Botha's Lark. This small, unassuming Lark with a short pink bill is Critically Endangered due to the encroachment on their habitat by farms and human development. Their preferred habitat is short over-grazed fields like the ones found in this area, and all recent confirmed sightings (according to SABAP2) come from this rural part of the country.
If you are going to look for Botha's lark, please avoid driving your 4x4 off the main roads as they nest in the short grass and you risk destroying their nest or eggs, and this species is already incredibly endangered. Rather get out of the car and take a short walk in the fields.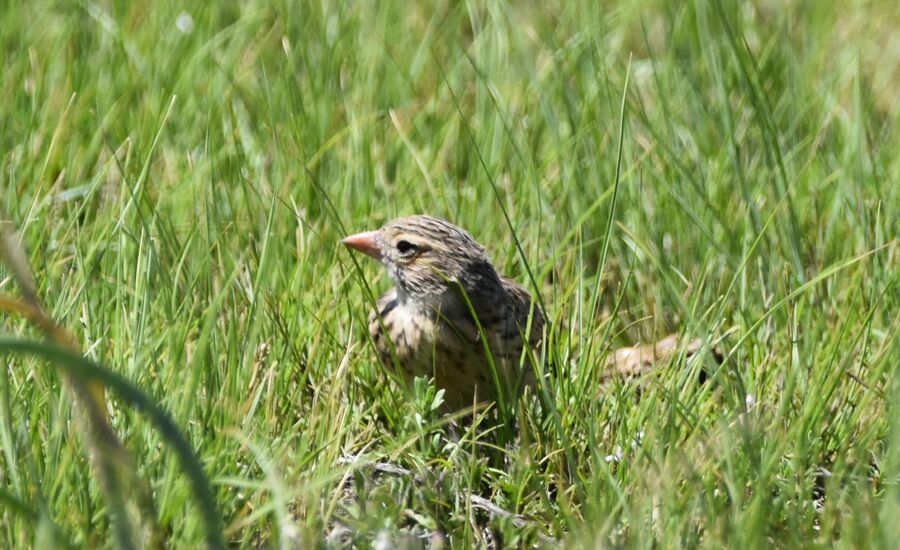 By heading South-East, take a sign towards Utrecht and past the Ossewakop landmark on your right. This will head past the Quarry, up a dirt road with farmland on each side of the road. This road is where you can find a number of great species so drive slowly! What you might spot includes the elusive Yellow-breasted Pipit, the cagey Rudd's Lark, Red-Capped Lark, Denham's Bustard, Sentinel Rock-Thrush, Capped Wheatear, Eastern Long-Billed Lark and Buff-Streaked Chat.
By heading North-East along the tarred Wakkerstroom road, towards Dirkiesdorp, you might run into a number of different birds. Number one on this list is the White-bellied Korhaan. Look out for them walking around in the long-ish grass - not always easy to spot! You might also run into Bald Ibis who breed in the cliffs on the surrounding hills, Secretary Birds and Amur Falcons hunt in the grasslands while the Long-Tailed Widowbirds show their breeding plumage in the summer
The Forests
Heading North-East along the same tarred road that leads to Dirkiesdorp (R543) leads to small but meaningful sections of indigenous forest. The forests are fragmented and you have to be creative to find your way to them, but they can be easily spotted on the side of the road where you can pull the car over and take a look and listen.
These forests can yield great species such as the Bush Blackcap, Chorister Robin-Chat, White-Starred Robin and Sombre Greenbul.
The Guides
If you are going to Wakkerstroom for birds, we absolutely recommend hiring one of the Community Bird Guides who operate in the region. BirdLife South Africa operates from Wakkerstroom, where guides from all over the country are trained - so naturally there is a wealth of guides that operate from the region.
We hired David Nkosi, who lives in Wakkerstroom. He was incredible and showed us all the best spots and without him we would never have found most birds, such as the Botha's Lark, Yellow-Breasted Pipit or White-bellied Korhaan. With a lifetime of experience with birds and professional birding research experience at UCT - we absolutely recommend him. He can be contacted on whatsapp at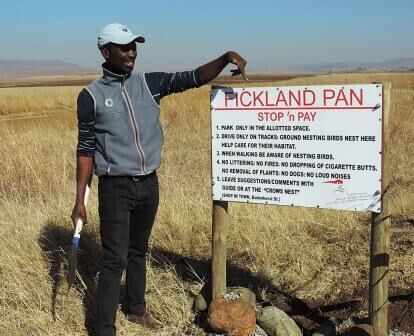 Another highly recommended guide from the area is Lucky Ngwenya. He currently works for birdlife, and hence is very busy. To book his time, contact Kristi Garland at kristi.garland@birdlife.org.za.
The Town
Wakkerstroom isn't only known for its birds though. The town is an absolute gem of a place, completely run by small businesses with a strong sense of community. When we asked if there is a SPAR in town, we were politely told that the town doesn't want any franchises. You buy bread from the Bakery, meat from the Butchery and fruit and veg from the local Greengrocer. It's like taking a nostalgic step back into the past.
People also visit wakkerstroom for its quiet vibe and excellent restaurants. So our recommendation is to try to visit as many of these places as you can - we were not disappointed by any. Our top recommendation is the Red Rooster. Excellent food, vibe and service.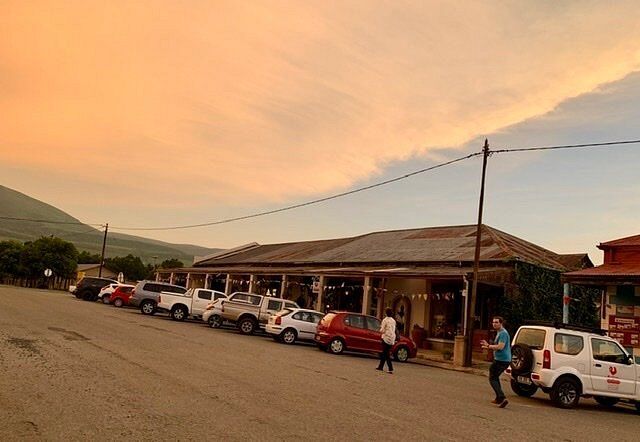 The Accommodation
Now that you are convinced that you need to head to Wakkerstroom as soon as possible, you will need somewhere to stay. Fortunately, you are spoilt for choice when it comes to rustic, laid-back, country-style accommodation. And unlike many small villages in South Africa, these places are not dilapidated and offer excellent service.
Our time was spent at Wetlands Country House and Sheds, where we were treated with a river-front patio in front of our luxurious-yet-rustic 2-sleeper room. This means your birding starts when you wake up, and ends only when the sun sets (other than the Owls!).
The hosts, Faye and Colin, are knowledgeable and friendly and were a pleasure to speak about the day's birding with. Faye also makes a really mean breakfast. We would whole-heartedly recommend this lodge for your stay!
Conclusion
Wakkerstroom is a charming, quiet village in an area absolutely brimming with a wide variety of birds. For nature-lovers, the town leaves nothing to be desired and a diligent birder could easily list over 150 birds in a weekend. An absolute must!